FROM IDEA TO

UI/UX

DESIGN
In the dynamic world of software development, the journey from idea to UI/UX design is a pivotal process for any innovative software company.

It all begins with a spark of inspiration, and from there, meticulous planning and strategy take center stage. Collaborative brainstorming sessions and consultations with stakeholders help shape the initial concept.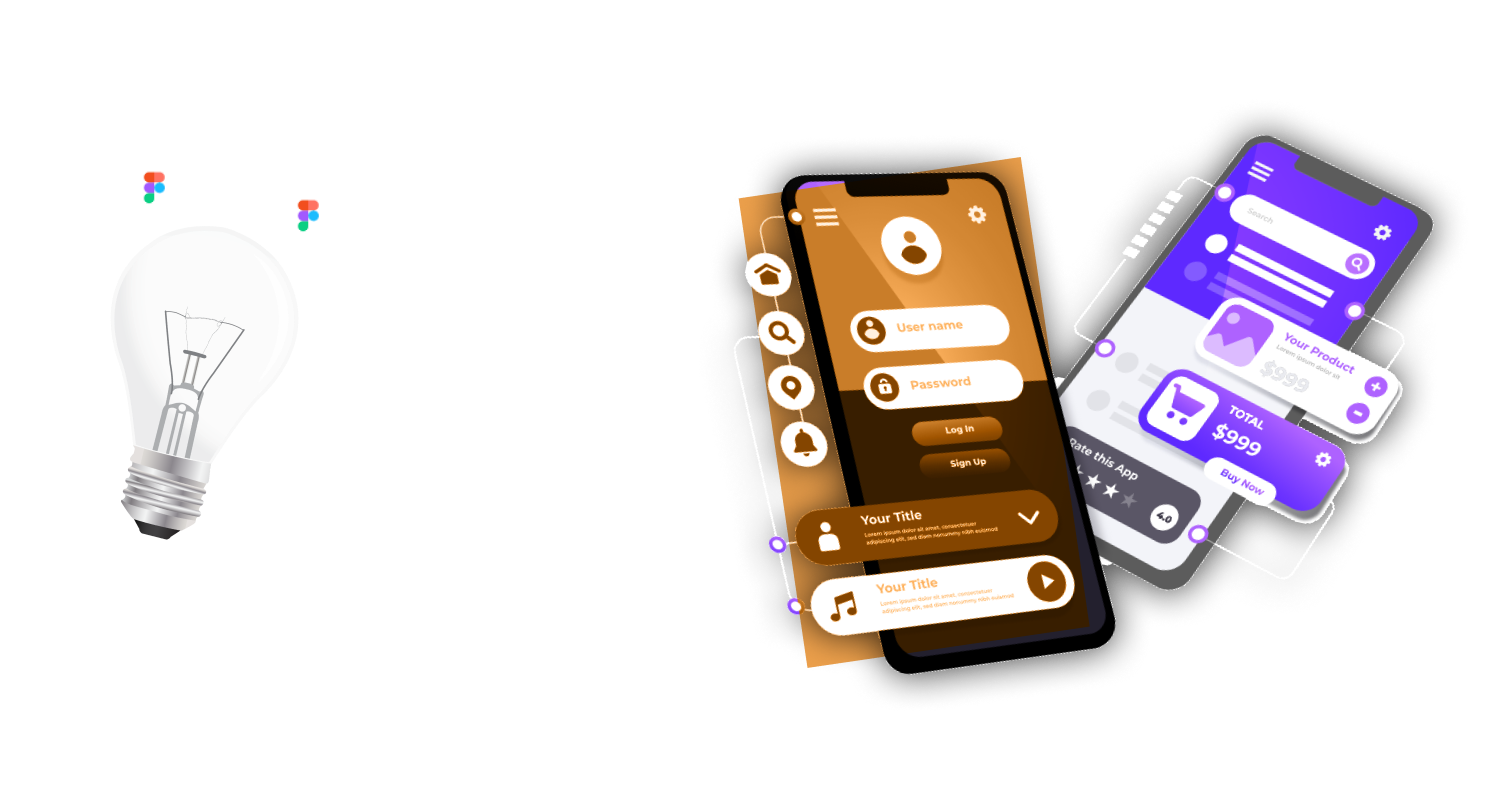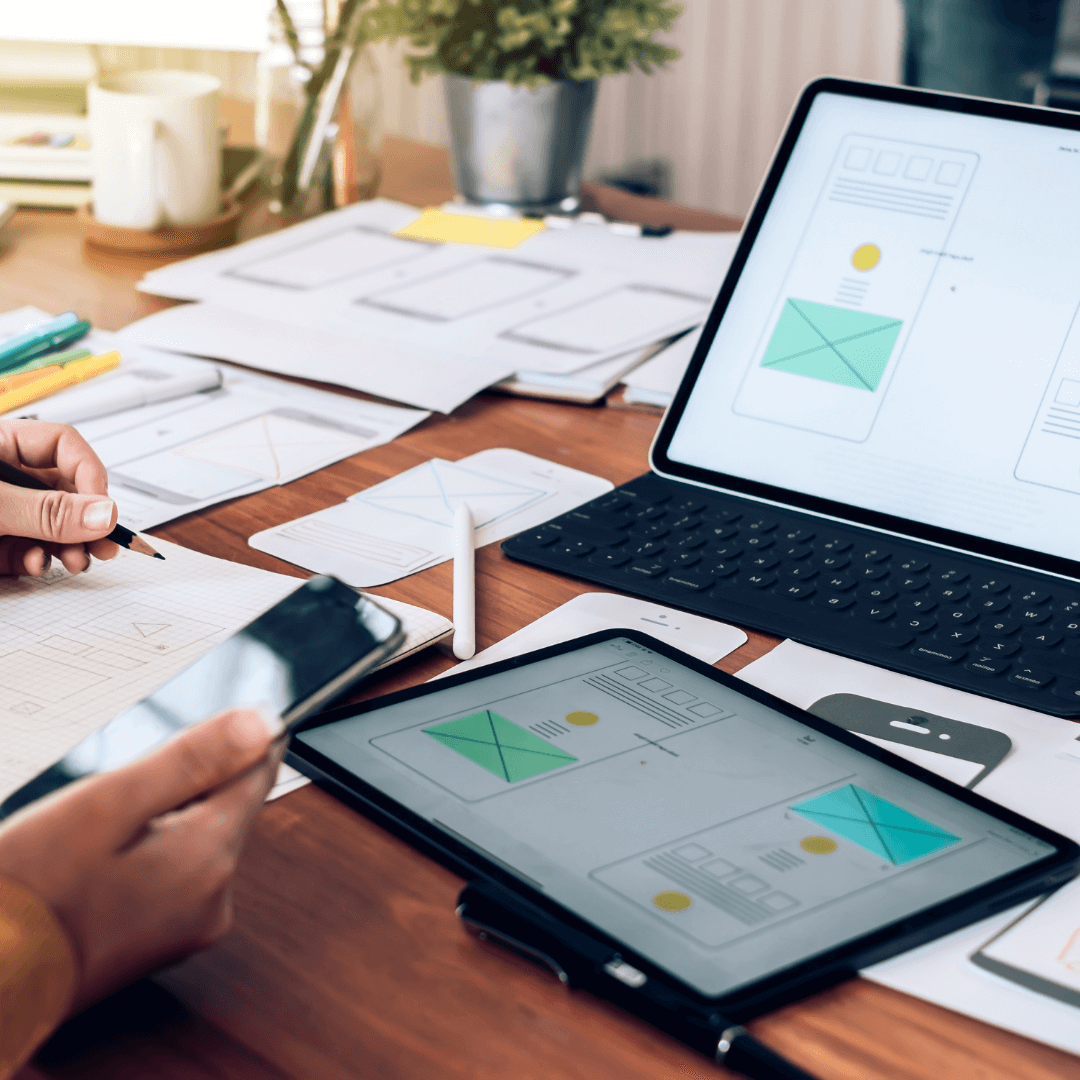 Designed From Scratch
The model that gives your business complete control. Everything is designed from scratch, so you can freely edit, scale and optimize your website.
HOW WE DO IT
1
Discovery & Consultation
The journey from idea to UI/UX design begins with a thorough discovery phase. Here, stakeholders brainstorm and discuss project objectives, target audiences, and user needs.

Consultants delve into market research, competitor analysis, and user personas to create a comprehensive project roadmap.
2
Design and Prototype
Following discovery, the design and prototyping stage takes center stage. Designers translate concepts into visual and interactive elements.

Wireframes and mockups are crafted, defining the user interface's look and feel. Prototypes provide a tangible preview, allowing for user feedback and refining the design.
3
Development
Once the design is finalized, development begins. Programmers and developers bring the UI/UX to life, writing code and integrating functionalities.

Collaboration between designers and developers ensures seamless alignment between design and functionality.
4
QA Testing
Quality Assurance (QA) testing is a crucial step before launch.

Skilled testers rigorously evaluate the software, identifying and resolving bugs, ensuring a seamless and user-friendly experience.
5
Launch
The culmination of the journey, the launch phase, marks the product's release to the public.

It's the moment when the carefully crafted UI/UX design meets its users, and the idea transforms into a tangible, functional reality, ready to make an impact in the digital world.